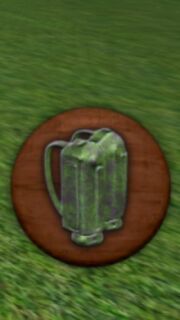 The jetpack is a very neat feature to the game. It allows you to fly, or jump over several blocks. It is powered by a fuel that runs out in about 4 seconds.It also is great for looking at an ariel view of your world.
Super Jetpack
Edit
The Super Jetpack costs $0.99. It allows you to fly around with more power and more fuel which gives you longer flight. Another way to get it is the Essentials Pack.
Ad blocker interference detected!
Wikia is a free-to-use site that makes money from advertising. We have a modified experience for viewers using ad blockers

Wikia is not accessible if you've made further modifications. Remove the custom ad blocker rule(s) and the page will load as expected.